Top Indian Shoes Brand | 5 Made in India Shoes Brands Outshine Globally
A man's outfit cannot be complete without an appropriate selection of shoes. Shoes are not only a pair of items that a man wears, but it is an indication of a man's charisma. The easiest way to enhance the outfit is by gifting yourself a pair of shoes. This article will talk about footwear brands, especially top Indian shoe brand in detail.
The footwear industry has soared into billions of USD in the last decade. It is expected to reach the US $ 320 billion by 2023 in India. India is home to many international footwear brands such as Clarks, Vans, Puma, Adidas, etc., which are the leading footwear brands globally. Domestic footwear brands are not only surviving among international shoe brands but are also giving them stiff competition.
Indian customers are versatile; they are always looking for new opportunities. The Indian footwear brand incorporated the latest technology and innovation in their products, as a result of which they have become one of the best choices for Indian consumers. Some Indian footwear brands are recognized worldwide and have gained fame. The article will take you to the plunger of Top Indian Shoes Brands.
Top 5 Best Indian Shoes Brand
#1: Woodland
#2: Metro
#3: Red Chief
#4: Liberty
#5: Khadims
#1: Woodland Shoes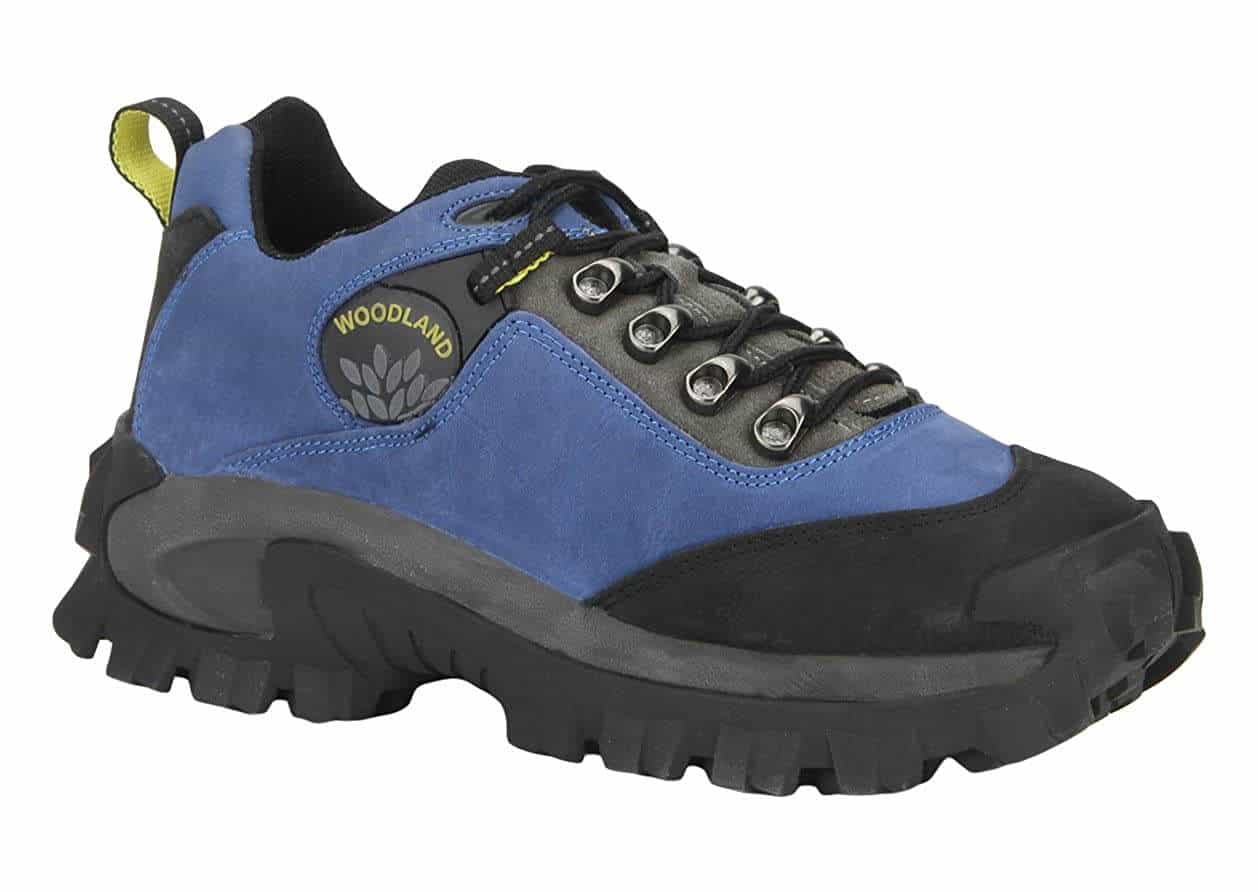 It would have come as a surprise to the founder of the woodland brand that his company's first hand-stitched shoes would be liked by the Indian consumer so much that one day the number of woodland exclusive stores would increase from 2 to 600.
The journey of the woodland shoes brand has been quite interesting. Canada is home to several Indian NRIs. Avtar Singh, Indian NRI established a footwear company in Quebec in 1980. The company gained popularity in Canada and the surrounding area.
The parent company of the woodland brand Aero was doing well until the dissolution of the Soviet Union. But the dissolution of the Soviet Union crashed the whole market overnight. Aero also lost its business base.
Both Avatar and Harkirat father and son were keeping a close watch on the trend of footwear market globally. They found the Indian market suitable for they shoe business, and established 2 exclusive units in Delhi in 1992 under the brand name Woodland.
It is believed that the man behind the woodland shoe brand is Mr. Harikrat Singh.
Woodland produces formal shoes, casual and boots, etc. But woodland boots have no match worldwide. One has to pay a heavy price to own woodland shoes. The starting price of woodland shoes is 1500 and goes up to 15000 INR.
#2: Metro Shoes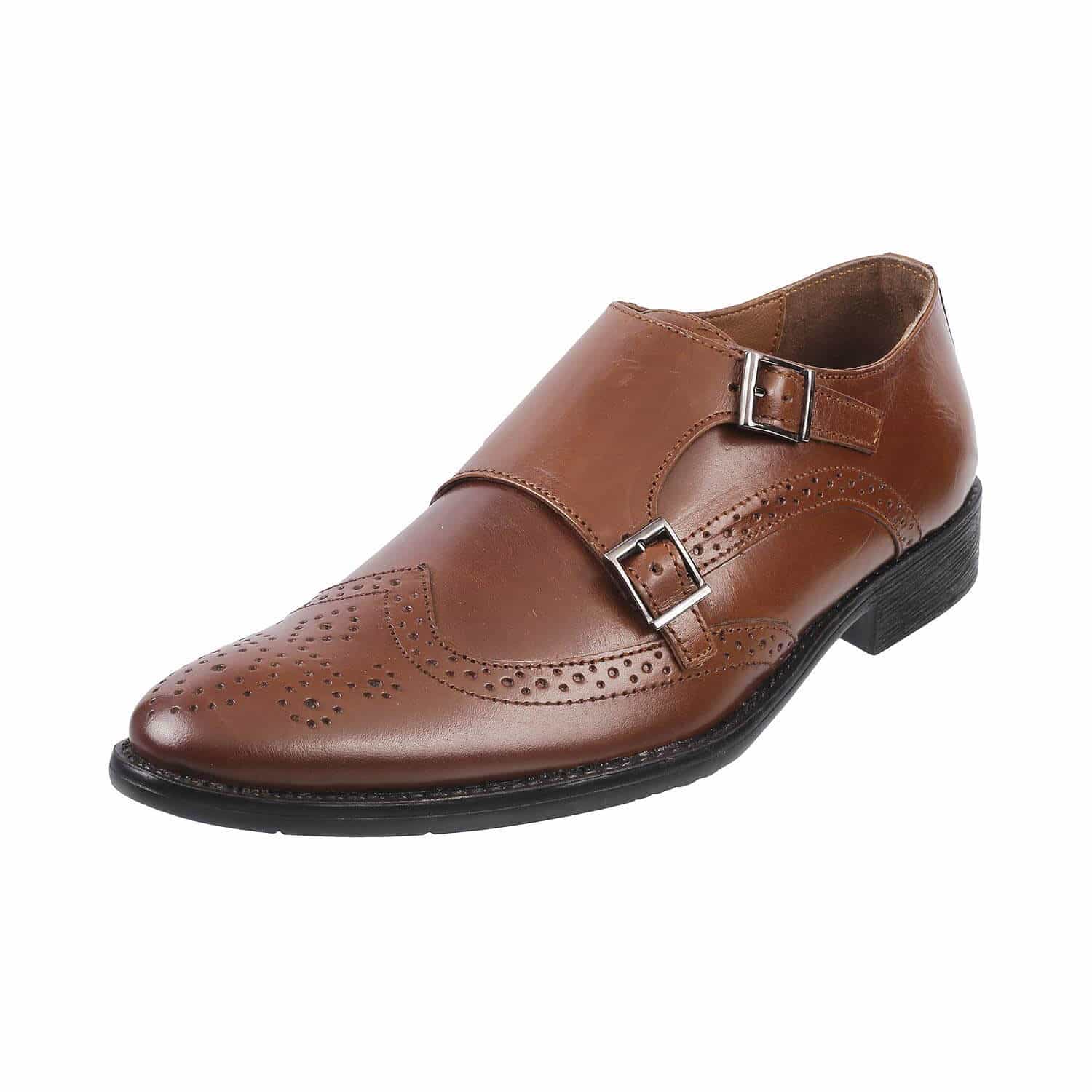 Metro Shoes is the only company that came into existence during 1947 Indian independence. In this way, Metro Shoes is one of the oldest shoe companies of Great India.
Having such a tremendous experience of manufacturing a wide variety of footwear products, Metro is today recognized worldwide for its superior class quality of shoes.
Malik Tejani started small scale company in Colaba, Mumbai, to give Indian people the pleasure of "Make in India" footwear, which has become the famous brand of footwear in India today.
The company is booming under the observation of present CEO Farah Malik Bhanji. Metro Shoes has more than 200 metro showrooms in over 100 cities of India.
Metro Shoes manufacture a wide variety of shoes including Oxford, Derby, Monk, Brogue, Moccasin, Boots and etc.
The cost of Metro shoes is neither expensive nor cheap, a formal shoe of the Metro brand costs you anywhere between Rs 2000-6000.
#3: Red Chief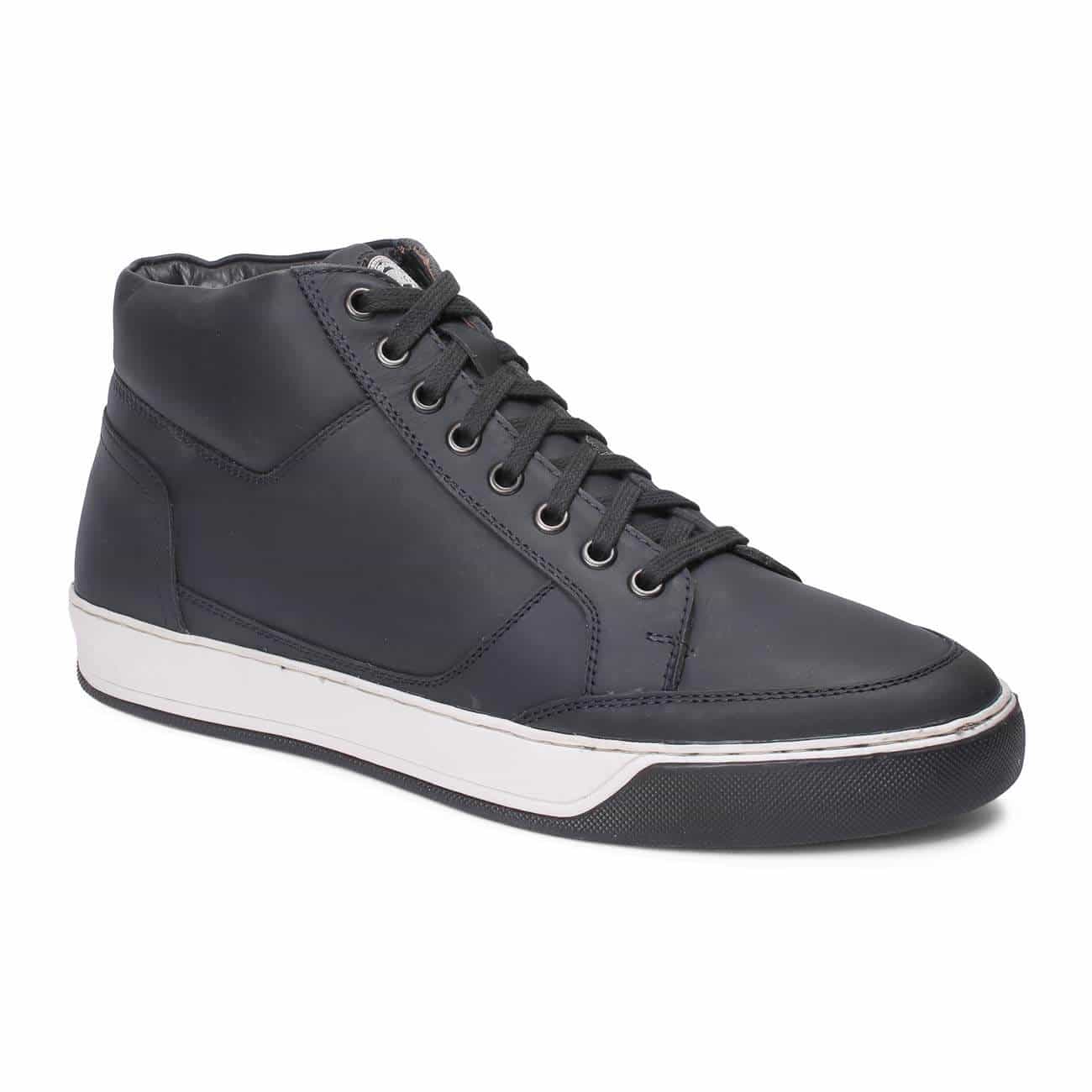 The Red Chief Shoes brand is a big name for the footwear industry in India. The brand Red Chief is owned by Leayan Global Pvt. Ltd.
Red chief leather shoes have been able to win the trust of Indian consumers soon after its launch. There was a time in India when leather shoes were often referred to only as the red chief brand.
After the entry of the international footwear brand in India, Shoe lovers turned to that brand. The disillusionment of the Indian consumer to the Indian shoe brand was a concern for the major Indian footwear brand.
It was not difficult for anyone to understand the real cause of disenchantment with the Indian brand. Fortunately, new varieties of Red Chief shoes arrived and were successful in bringing back those customers, not only that Red Chief Shoes also saw a huge growth in its customer base.
Red Chief has successfully completed 20 years in nation building by providing "Make in India Shoes" in 2017 and still continues to do so.
The red main leather shoes are notable but its other types of shoes are also very well.
The price of Red Chief leather shoes is budget-friendly, one can own it by paying only 1000 for normal shoes.
#4: Liberty Shoes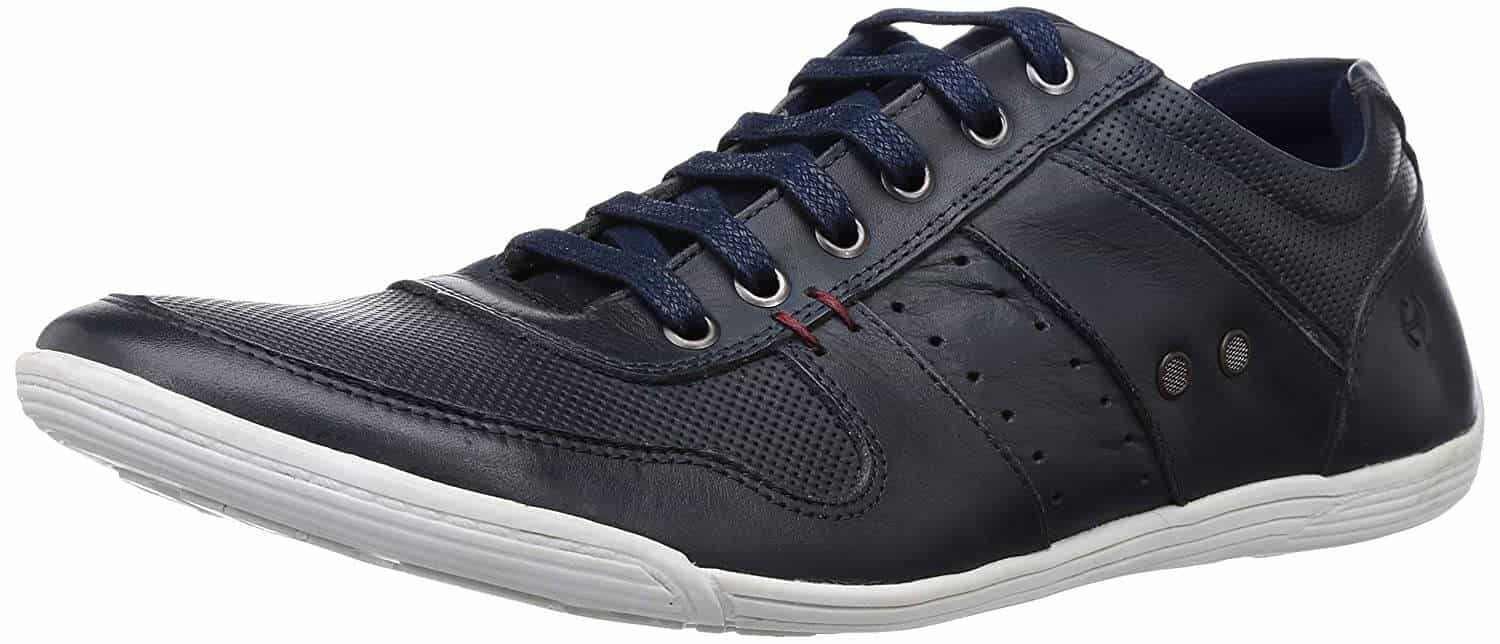 Liberty Shoes was founded by DP Gupta 7 years after the successfully establishment of Metro Shoes. The company was not named "Liberty" at the time of the founding; rather it was called the Pal Boot House. Pal refers to the middle name of DP Gupta, the man behind the "Liberty Shoes" empire.
The brand name "Liberty" was given in 1964. Liberty Shoes has achieved a milestone, starting its journey with the production of only 4 pairs of shoes which continues today with the manufacture of thousands of footwear products.
Aadesh Gupta, who became CEO of Liberty Shoes in 2001, still remains the CEO position. He is taking the company to different levels of height.
Karnal based Liberty Shoes Limited is the only Indian footwear company with presence in 25 countries. The company LSL has a record capacity to manufacture 50,000 pairs of shoes through six manufacturing units.
Product creation and consumption of products are essential for a company to achieve its mission. Metro Shoes sells its products through exclusive showrooms and ecommerce platform in India. It has more than 400 exclusive showrooms in India.
Liberty offers a large collection of footwear including formal shoes, casual shoes, ethnic shoes, party shoes and more.
One needs to spend anywhere between INR 3000-6000 for Liberty Shoes of premium quality. Liberty shoes usually start at a minimum of 1000 INR.
#5: Khadim's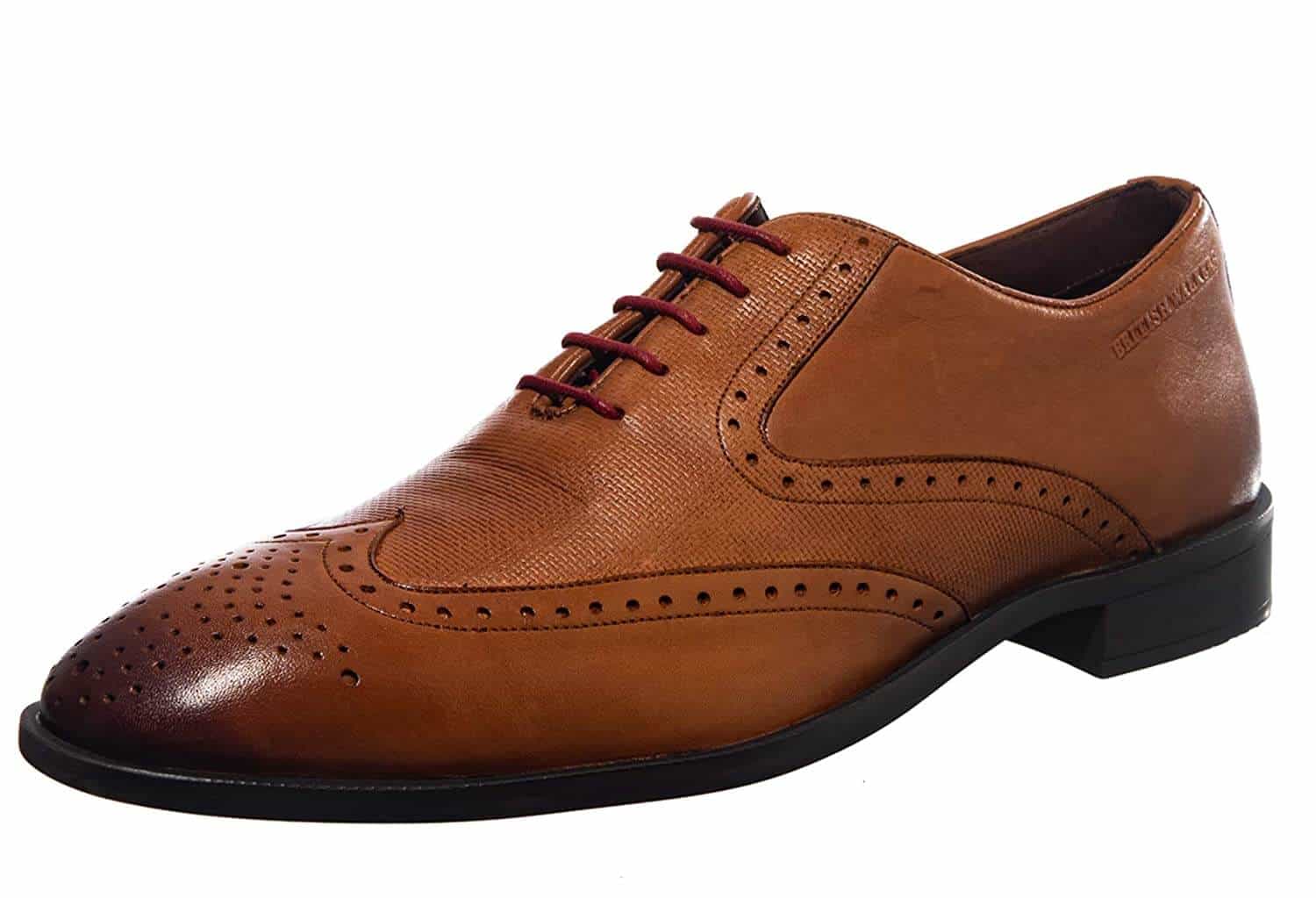 Khadim's, a Kolkata based footwear company in India, was established in 1981 as S.N.Footwear Industries Pvt Ltd. Khadim has become one of India's largest footwear company with its presence in 23 states.
The mission of the Khadim's founder(Late Shri S.P Roy Burman) has now been given a new dimension by the smart leadership of his son Mr. S.R Burman.
Khadim's shoes cost between 500-3000 INR.
Shoes Types


Dress-up Shoes
Boot

The Oxford

Chelsea

The Derby

Chukka

Monk

Jodhpur

Brouge

Loafer
Dress-up Shoes
Oxford:- is a latest type of shoe design having lace attached under the vamp.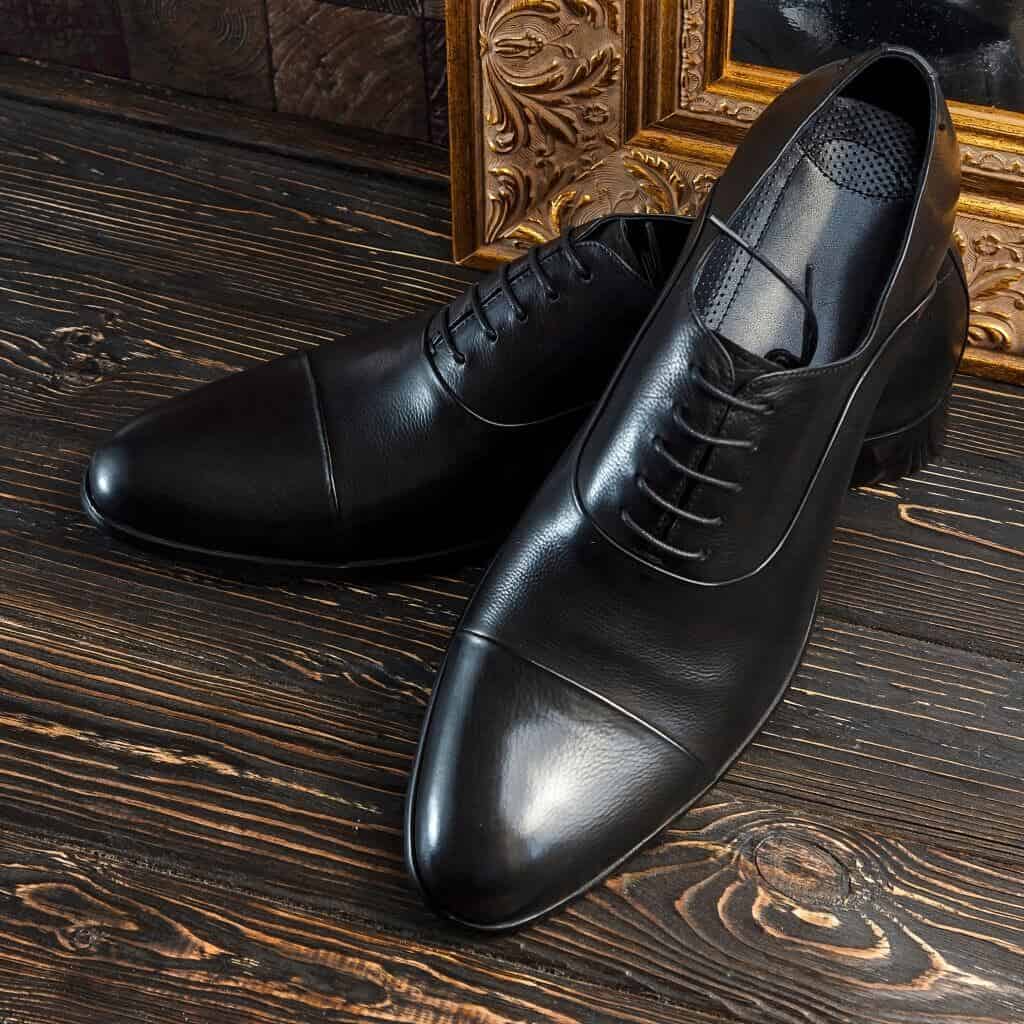 Derby:- is also popular as Glibson Shoe or is also somewhere referred to as Blutcher. A derby is very similar to Oxford, the way the lace is sewn over the vamp makes it different from Oxford.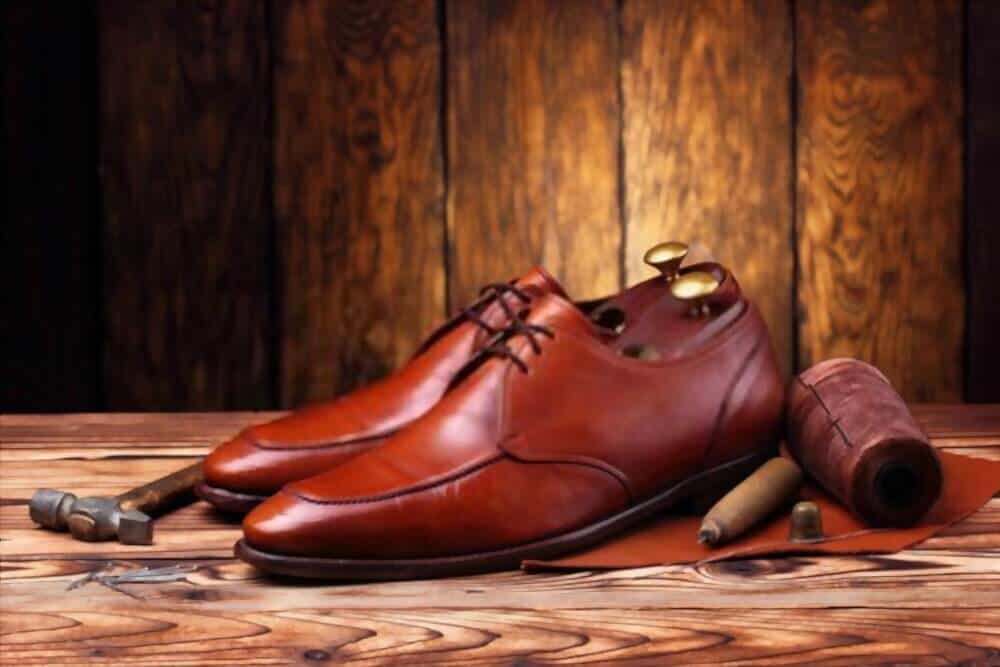 Brouges:- are made of sturdy leather, is a stylish shoe having multiple tiny fancy aperture and denticle along the patches.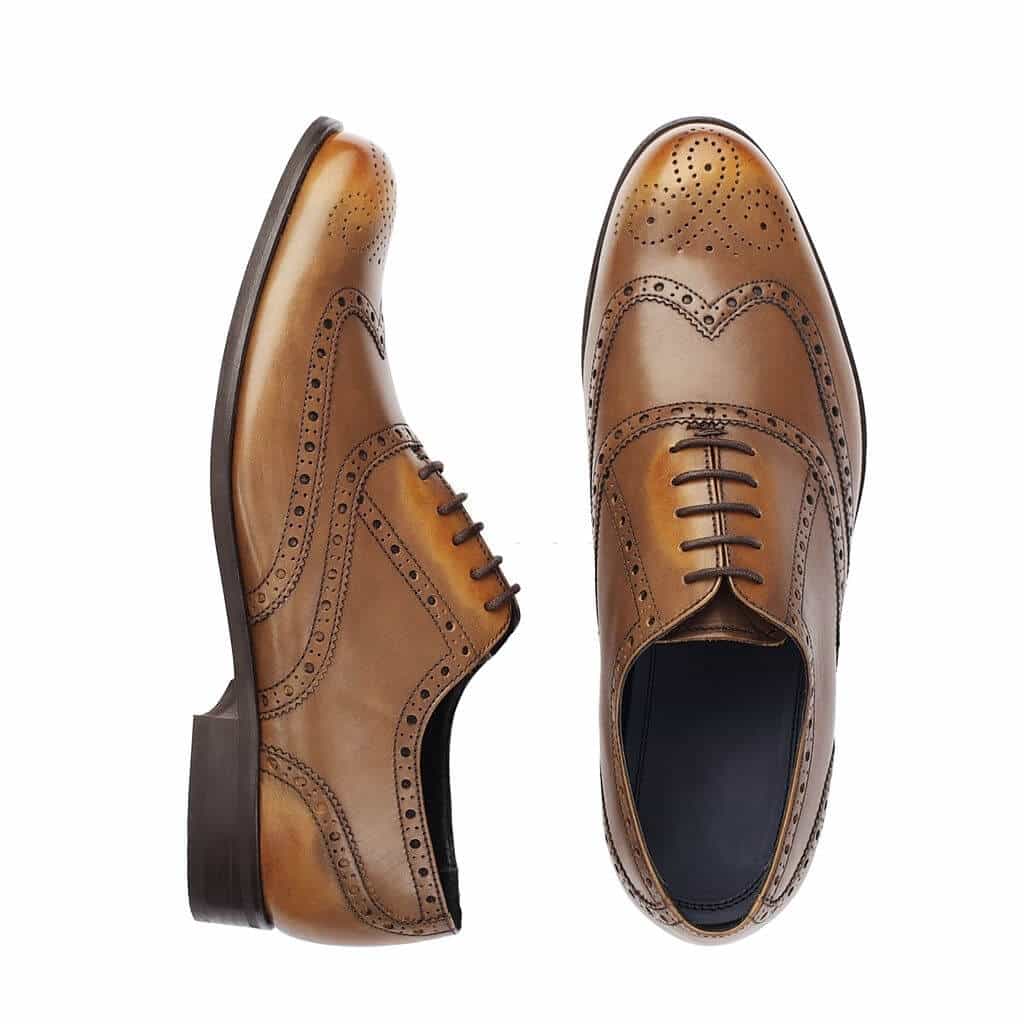 Monk Shoes:- It is called by one more name monk strap. Monk shoe has strap or buckle in place of lace. It is less formal than oxford shoes.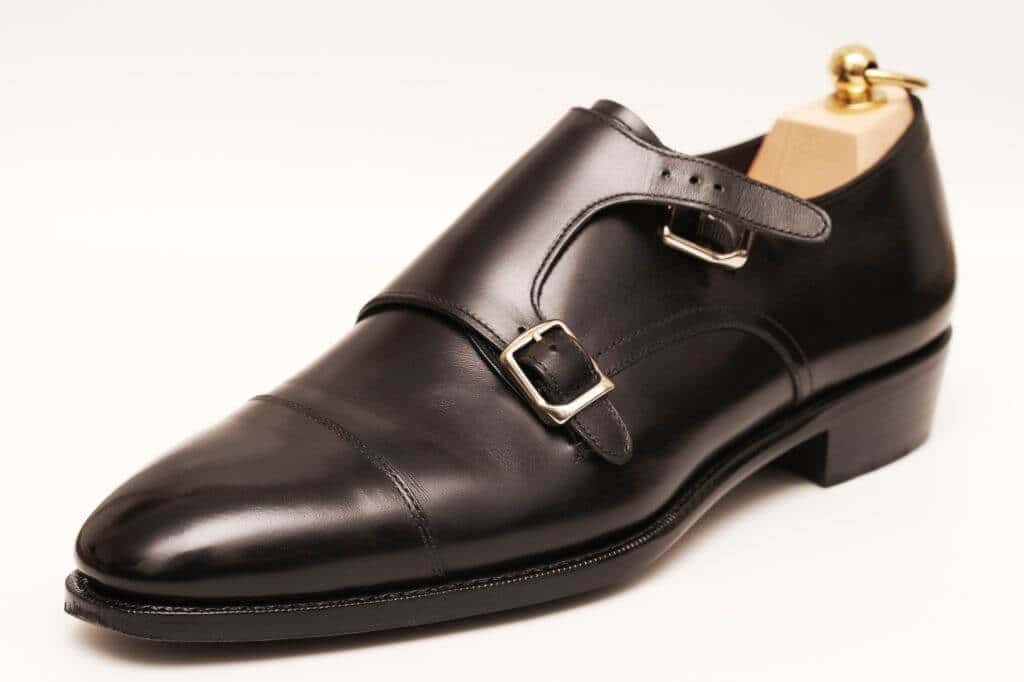 Loafer shoes:- Is a very popular style of shoes without lace. It is better known as slip-on shoes.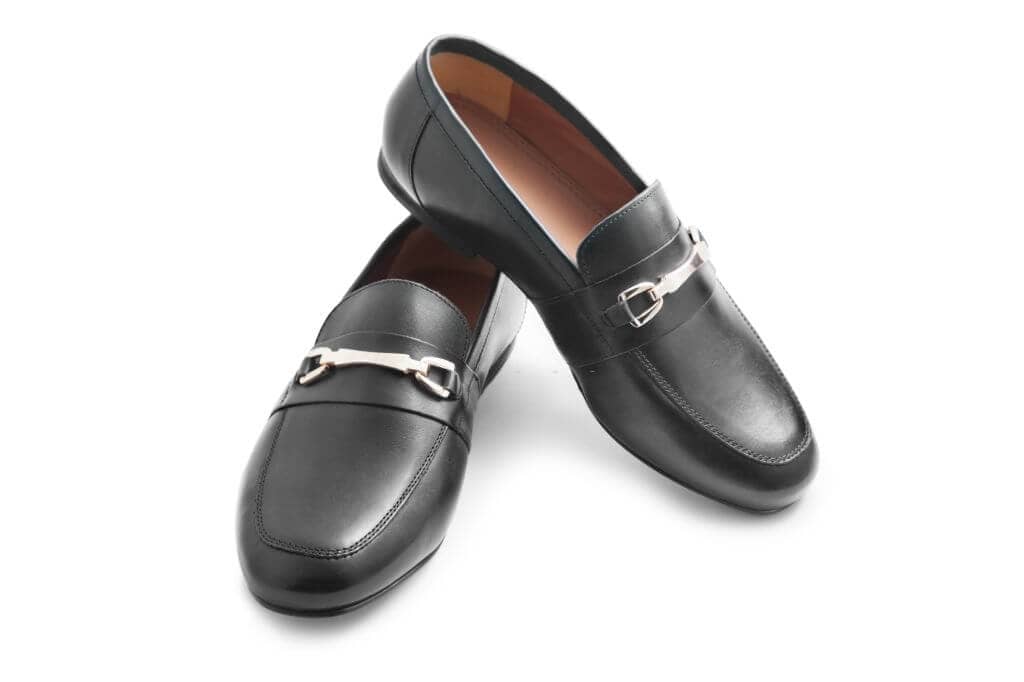 Boots
Boots are specific types of shoes that cover the feet, ankles and lower calves. Some boots are designed in a way that covers the thigh to the hip. The long visible heel is attached to the sole of the boot.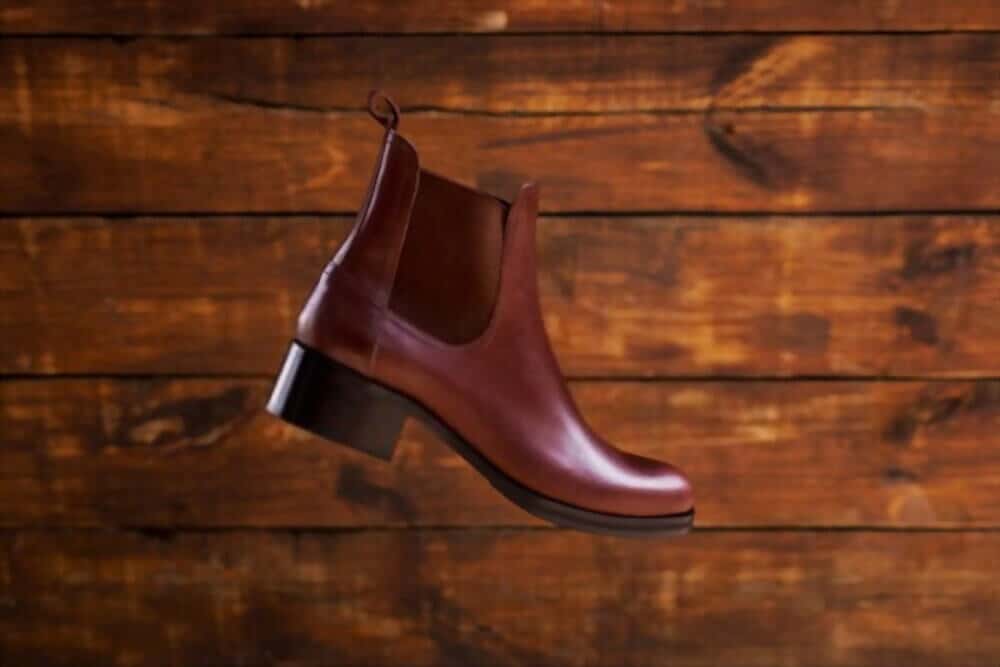 Chelsea:- Chelsea is a simple type of boot without lace. It is an ankle-high boot made of leather, with panels on either side. There is usually a loop on the back of the boot that makes it easier to pull the boot out of the foot. Chelsea boots are also known as dealer boots in some parts of the world.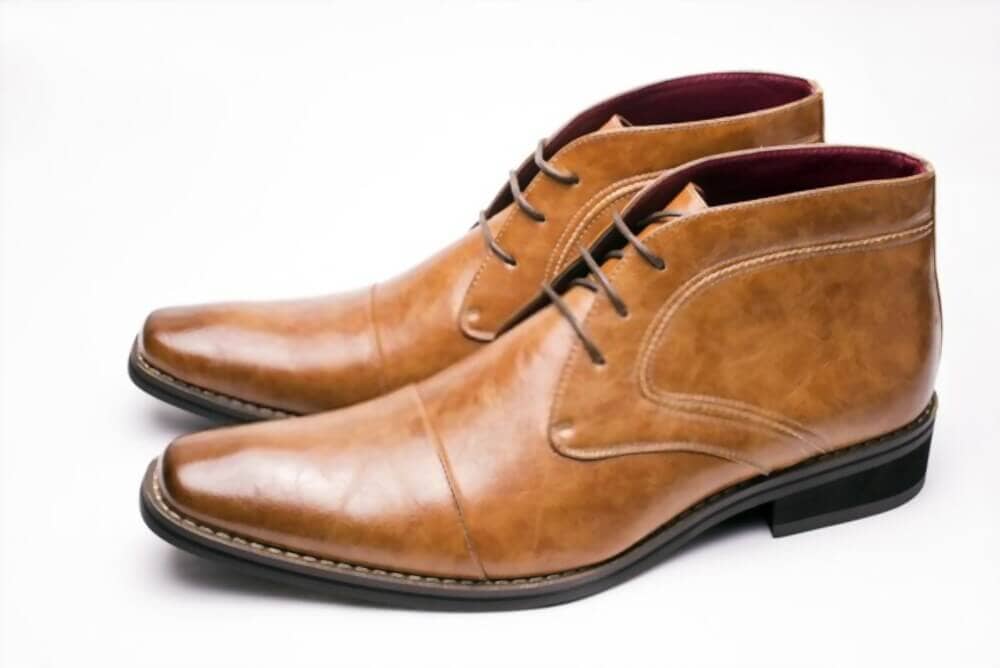 Chukka:- is a low-heeled leather boot with 2-3 pairs of eyelets. The upper part of this lace boot is made of either leather or suede.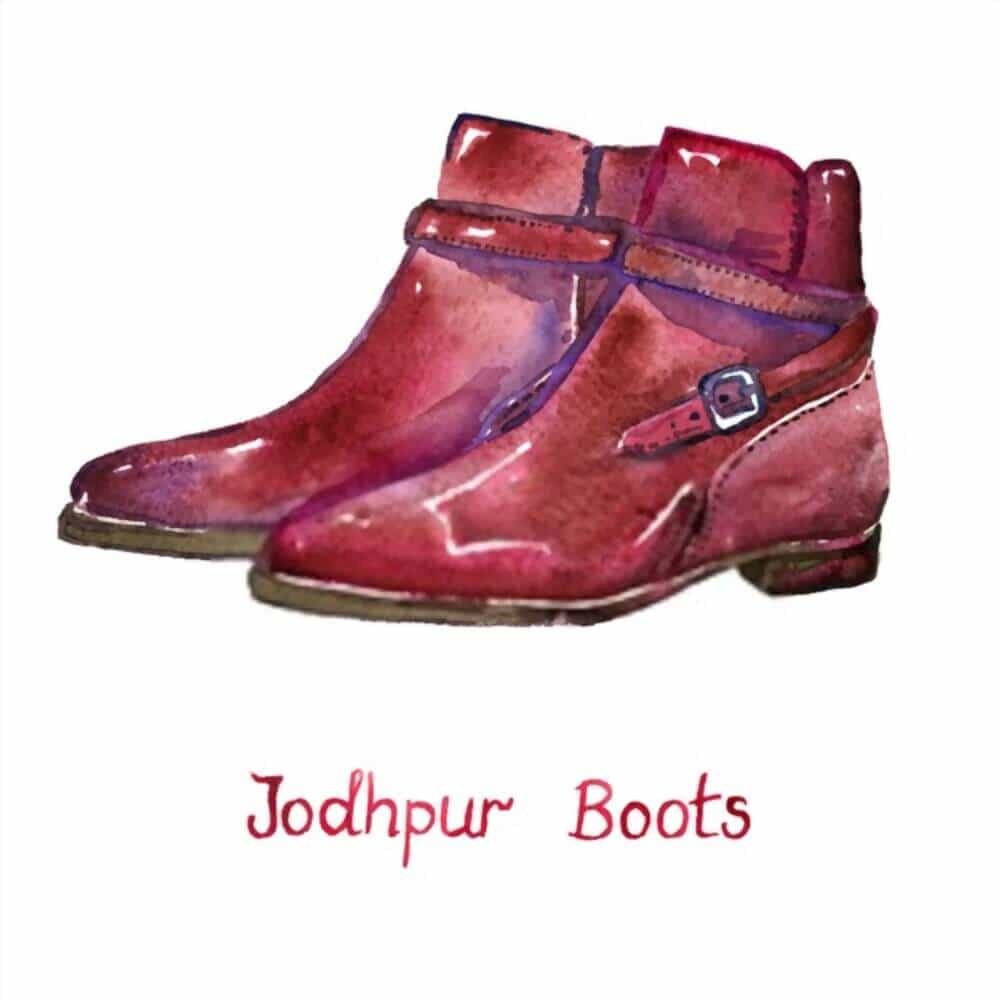 Jodhpur:- boot is a famous type of boot of Indian origin. The Jodhpur boot is a famous type of boot of Indian origin. It is a low-heel boot with a buckle and strap.
Types of Shoe Toe (only famous)
A plain toe shoes have no extra design on the front.
A Cap toe shoe has a cap-like design at the toe, which looks like the consonant letter D.
A wingtip or flying wing shoe has a W letter-like design in the front position.
A Moc toe shoe has visible stitches around the vamp and toe.
Types of materials used in Leather Shoes
The shoe material ensures how to use it. I am talking about leather shoes here. Most leather shoes are made from animal skin, but not all animal skins are the same in terms of characteristics. Even the skin of different parts of the same animal is not uniform in quality.
It is now clear that not all leather shoes are the same. Most branded shoes have "original leather" stamping on the shoe cover. A common man always gets confused after seeing it. One should be careful with the types of animal skin and the part of animal skin that has been used to prepare your shoes.
Grade of Leather
Leather is defined as "grade" often means that part of the animal's skin from which leather is extracted. For example, the back of an animal is usually not damaged, and the skin there is considered a high grade of leather. In contrast, the skin of the front ( leg, belly or head) of an animal is low grade.
Apart from grade, leather should be full grain leather, only then it would be called the best leather. (I will devote a special topic to this later.) For now, just get familiar with the name, Full Grain, Top Grain, Corrected Grain and Bonded leather.
Types of Shoe Leather
Calfskin

Cowhide

Nappa Leather

Pigskin

Suede

Chamois

Nubuck

Shell Cordovan

Vegetable Tanned Leather

Patent

Buffalo

Crocodile leather (Expensive)

Anteater

Camel

Chicken

Deerskin

EEL Leather

Elephant Leather

Giraffe Leather

Hippotamous Leather

Kangaroo Leather

Sharkskin

Snake leather( Expensive)

Alligator (Expensive)
Cattle hides are widely used for the production of leather goods. Cattle alone contribute 65% of leather products including shoes, jackets, purses etc.
Other animals used for leather are Sheep, Goat and Pigs (13%, 11% and 10% respectively).
Conclusion:-
The Indian shoes brand has made a positive impact on domestic and global customers by providing a large collection of versatile shoes. These Indian footwear companies are incorporating the latest technology in its products that outperform foreign shoes brands.
Now it is your turn. I would like to hear from you. Please let me know if you think I missed adding an Indian shoe brand that should be on the list.