Mango is considered to be king of fruits in India. Mango is the national fruit of India as it symbolizes "life" as per Indian belief. India is a larger producer of mango in the world. There are many varieties of mangoes grown. India alone produces 250 plus mango varieties.
All mango varieties are different in taste, nutrition, scent, size, and weight. It means all mangoes are not the same. Only 30 types of mangoes are well known in India that also widely consumed.
So, I dedicated this article to the most consumable and popular varieties of mangoes in India that are good in taste and full of nutrition.
Background: Mango is an English name originated from the Malayalam word "Mangga". It is believed, the mango was first cultivated somewhere in South Asia 4000 years ago.
Mango is a very nutritious fruit. It contains important vitamins, minerals and other substances like fiber, antioxidants, etc. Mango has many health benefits from constipation to brain health.
Apart from the nutritious and healthy fruit, mango has a delicious and luscious taste. So, it is the most consumable fruits worldwide.
 Top 11 Mango Varieties in India
#1: Alphonso Mango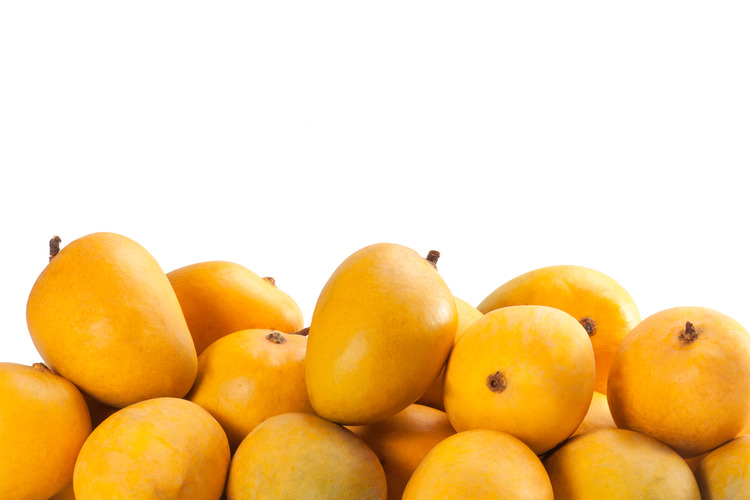 #2: Badami Mango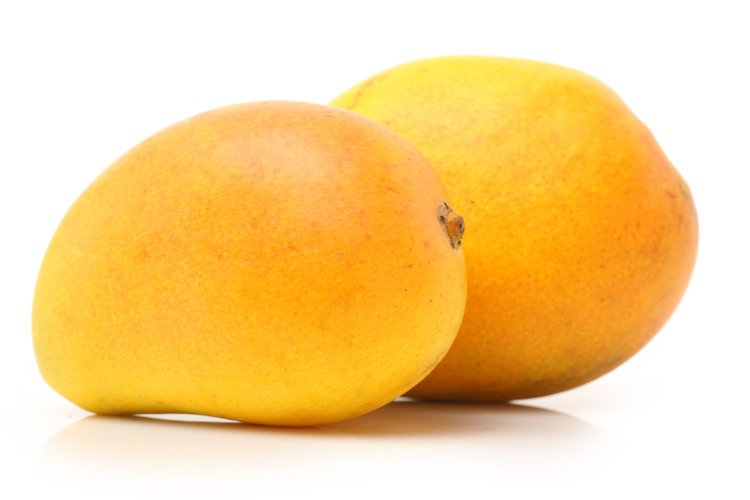 Badami mango is very much similar to Alphonso, So it called Alphonso of Karnataka. Badami mango has a very delicious taste like Alphonso,  It is also an expensive type of mango. 
#3: Chaunsa Mango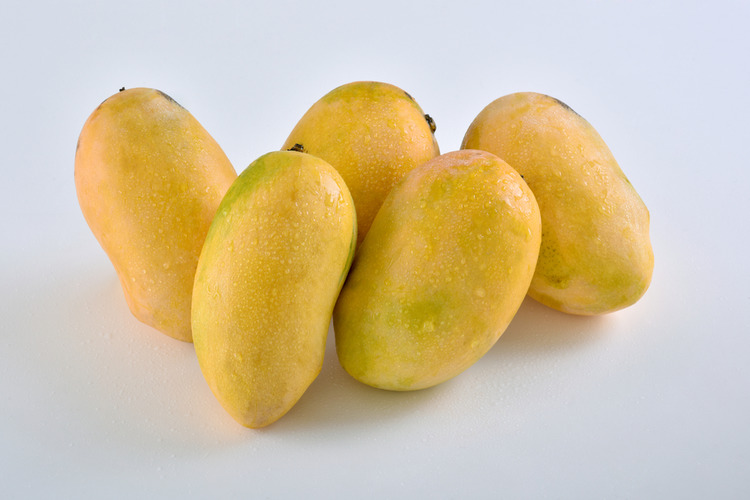 Chaunsa is a very famous variety of mango, originated in Bihar. Afghan Emperor Sher Shah Suri made it famous. He termed "Chaunsa" after defeating Humayun (A Mughal Emperor) at Chaunsa (Buxar-1539 ).
Chaunsa mango has sweet-smelling and great taste. It is full of nutrition except for fiber, which makes it the most popular mango in the world.
#4: Dasheri Mango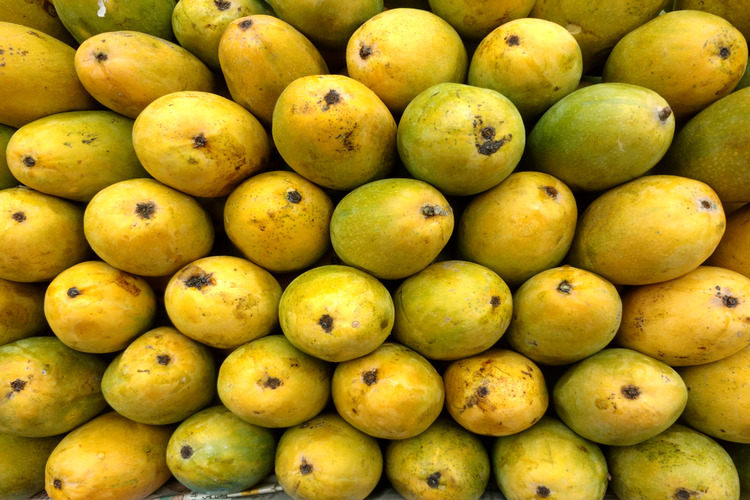 Dasheri mango is another very popular varieties of mango grown in India. Its origin is Dasheri, near Kakori, UP(India). Actually, it was first cultivated* at the orchard of Nawab Mohammad Ansar Zaidi around 200 years ago. Dasheri mango has a very delicious taste as well as the aroma.
#5: Langra Mango
Name given to varieties of mangos grown in India has a historical connection.
"Langra" a superior varieties of mango origin is Varanasi.
I mean mother tree of this variety exists in Varanasi. Interestingly the owner of that tree was lame, the mango was so termed Langra.
#6: Baiganpalli Mango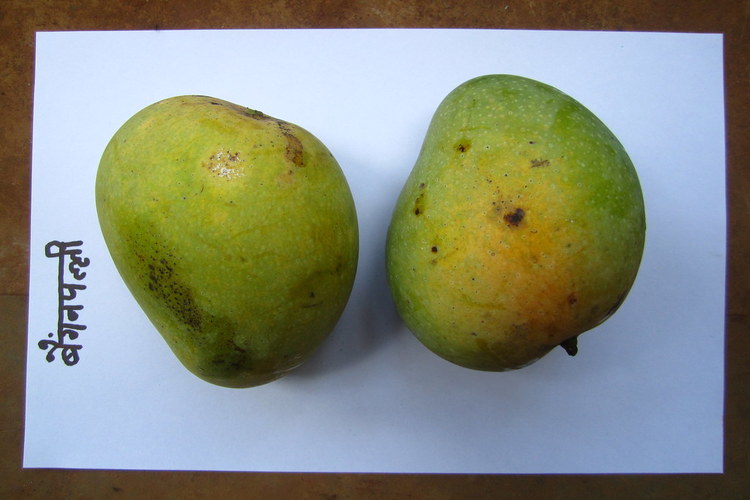 Baiganapalle is also known, Banginapalli, Safeda, and Benishan.
This variety of mangos grown mainly in Andhra Pradesh. Benishan is a name given after the Nawab of Banganpalle.
#7: Neelam Mango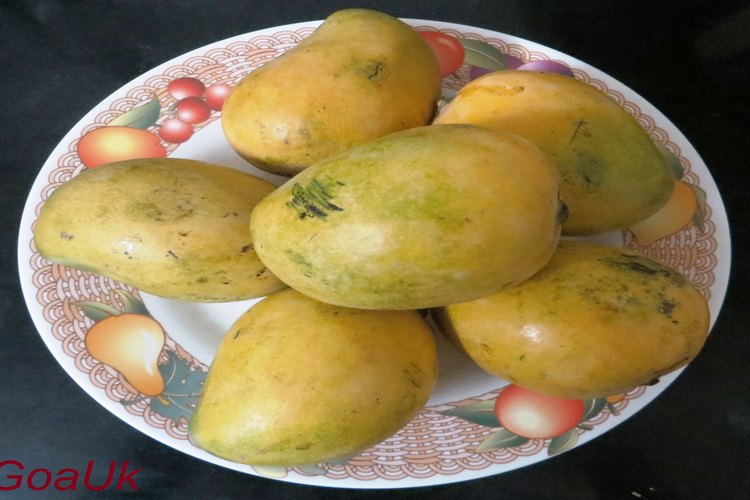 Neelam mango looks very good. It has good aroma and scent. Neelam is much famous mango in Hyderabad. Although it is grown in many parts of India as well as Pakistan
#8: Amrapali Mango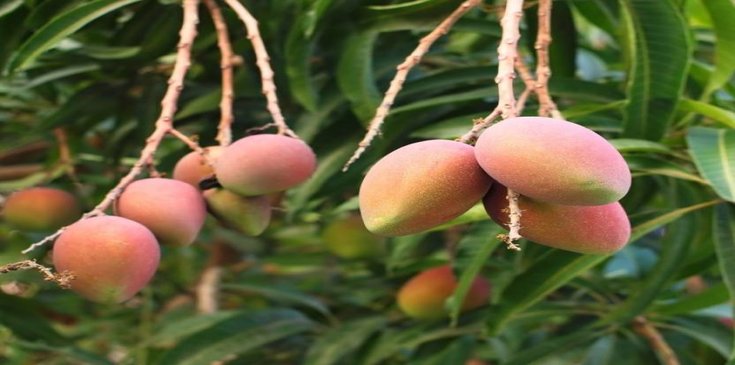 Amrapali is also a great variety of mango. It was developed at the start of the eighteen century as a hybrid variety of Dasheri and Neelum. Amrapali contains three times more beta carotene than other types of mango.
#9: Mulgoba Mango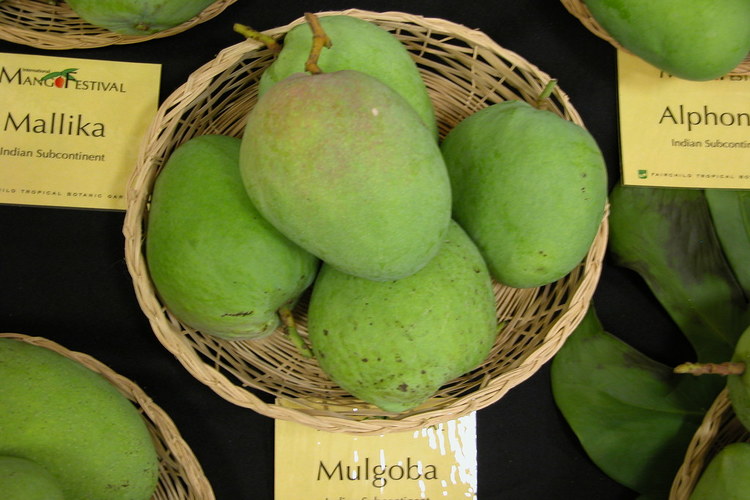 Malgova is mainly grown in South India, especially in Tamilnadu. It is a very important mango cultivar, full of nutrition, great in taste. Malgova is also known as Malgova. Malgova is considered to be one of the finest types of mango cultivar.
#10: Bombay Mango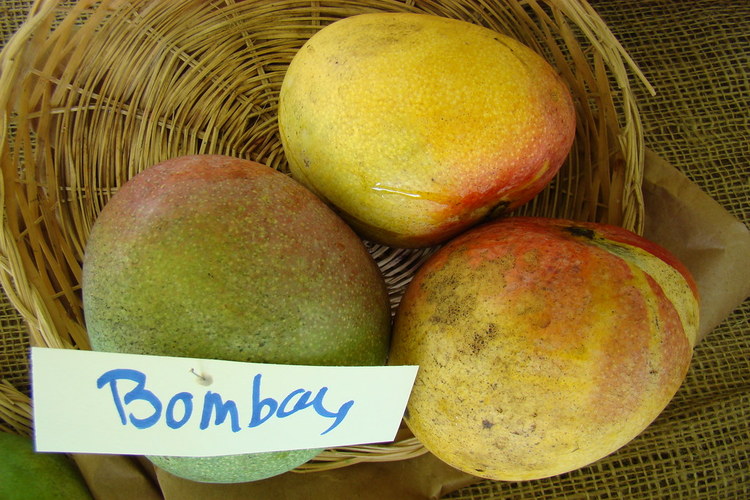 Bombay mango was originated in Jamaica. Actually, seeds were taken therefrom India and developed this finest mango cultivar in the 19th century. Luckily this variety of mango became very famous because of its flavor and taste.
#11: Gir Kesar or Kesar Mango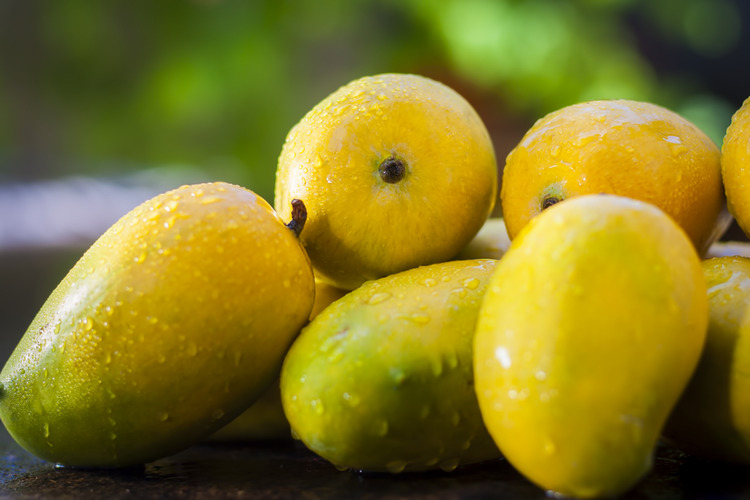 Gir Kesar mango is also an expensive variety of mango in India. It is grown mainly in Gujrat( Saurashtra region). Gir Kesar mango was first grown in 1931. Gir Kesar is the second mango variety registered with GI(geographical indication).
How many varieties of mango are there in India?
There are 283 types of mangoes grown in India. But only 30 out of 283 types of mangoes are well known. Here is the list of  30 well known mangoes in India. Some varieties of mango fall in top category all over the world including India.
Alphonso

Amrapali

Badami

Chaunsa

Cherukurasamu

Chinnarasamu

ChokAnan

Dasheri

Dudhiya Malda

Gir Kesar

Himayat / Imam Pasand

Himsagar

Julie

Kalepad

Katchamitha

Kothapalli

Kobbari

Lakshmanbhog

Langra

Mallika

Manohar

Mulgoba

Neelam

Panakalu

Panchadharakalasa

Peddarasamu

Raspuri

Sammar Bahisht

Swarnarekha

Totapuri
[click_to_tweet tweet="Waoo! Indian Top Varieties of Mango." quote="Let the entire world know Indian heritage" theme="style3″]
You can go through the following tables for deeper details of each state Mango Production and Types.
Production of Mango State Wise
| | |
| --- | --- |
| State | Mango Varieties  |
| Andhra Pradesh |  Allumpur Baneshan, Banganapalli, Bangalora, Cherukurasam, Himayuddin, Suvernarekha, Neelum, Totapuri |
| Bihar | Bathua, Bombai, Himsagar, Kishen Bhog, Sukul, Gulab Khas, Zardalu, Langra, Chausa, Dashehari, Fazli |
| Goa | Fernandin, Mankurad |
| Gujarat | Alphonso, Kesar, Rajapuri, Vanraj, Jamadar, Totapuri, Neelum, Dashehari, Langra |
| Haryana | Dashehari, Langra, Sarauli, Chausa, Fazli |
| Himachal Pradesh | Chausa, Dashehari, Langra |
| Jharkhand | Jardalu, Amrapalli, Mallika, Bombai, Langra, Himsagar, Chausa, Gulabkhas |
| Karnataka | Alphonso, Bangalora, Mulgoa, Neelum, Pairi, Baganapalli, Totapuri |
| Kerala | Mundappa, Olour, Pairi |
| Madhya Pradesh | Alphonso, Bombay Green, Langra, Sunderja, Dashehari, Fazli, Neelum, Amrapalli, Mallika |
| Maharashtra | Alphonso, Mankurad, Mulgoa, Pairi, Rajapuri, Kesar, Gulabi, Vanraj |
| Orissa | Baneshan, Langra, Neelum, Suvarnarekha, Amrapalli, Mallika |
| Punjab | Dashehari, Langra, Chausa, Malda |
| Rajasthan | Bombay Green, Chausa, Dashehari, Langra |
| Tamil Nadu | Banganapalli, Bangalora, Neelum, Rumani, Mulgoa, Alphonso, Totapuri |
| Uttar Pradesh | Bombay Green, Dashehari, Langra, Safeda Lucknow, Chausa, Fazli |
| West Bengal | Bombai, Himsagar, Kishen Bhog, Langra, Fazli, Gulabkhas, Amrapalli, Mallika |
India is divided in states, most states produce mango.
Nutrient Facts of Mango: Raw Mango
Serving Size 100 gm
[table id=11 /]
Now, you are aware of mango is loaded with important nutrition. How does mango affect your health?
Let us know, mango benefits.

Health benefits of mango:
Pectin is a soluble dietary fiber, and interestingly mango is a great source of pectin that helps to lower cholesterol levels in your body.

 A recent study tells, pectin could prevent the development of cancer. Polyphenols in mango have a chemotherapeutic potential against breast cancer as per the study of Texas A&M University.

 Vitamin A is very important for overall eye health and vision. Beta carotene is also called Provitamin A. Mango is a good source of Beta carotene.

Mango also helps regulate digestion. As it contains some very important substances like esters, terpenes, and aldehydes. Mango increases appetite and keeps your digestive system healthy.

Mango helps cure acne. Mango contains skin-friendly Vitamin A and C. You can include it in your diet or simply apply (pulp) on your affected area for 10 minutes, then wash off.

Mango contains potassium, magnesium, selenium, calcium, iron and phosphorous. These important mineral helps maintain blood pressure and keeps your body healthy.

Mango boost immunity power as mango contains a good amount of Vitamin C.

People with diabetes need not worry about eating yummy mango. Yes, an article published on the US national library of medicine national institute of health clearly suggests supplementing with mango for 12 weeks can reduce blood sugar level in obese adults. It further says fiber in mango good in promoting normal blood sugar.

Vitamin B6 is a very important micronutrient that needed to proper brain function. Mango is loaded with vitamin b6 too.
Conclusion: India produces varieties of mangoes, some of them are very popular in India as well as abroad. Mango is loaded with many important nutrients and substances that make it a very healthy fruit. Mango has become very popular fruit all over the world, Because of its unique taste, aroma and amazing health benefits.