Temperatures generally increase in all parts of India during the summer season. Going into the sun burns your skin. The sun not only burns your skin but also causes skin cancer due to UV-rays. In that case, you need a good sunscreen which not only reduces the risk of skin cancer but also keeps your skin healthy.  Realizing its importance, I have compiled a list of the best sunscreen in India.
But not all sunscreens are the same, meaning they do not work the same on your skin. The first and most important step is to know the SPF which refers to the efficiency of sunscreen to protect your skin from UV rays. I will share more information about SPF further in this post.
I have researched over 100 good sunscreens available in India. Then succeeded in choosing the 5 best sunscreen in India which are the best in all approaches.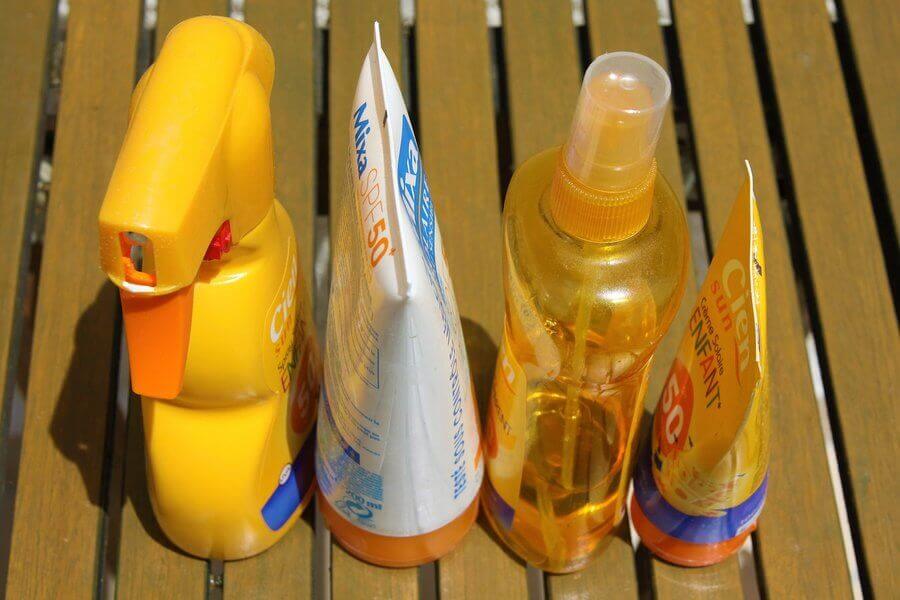 List of 5 best sunscreen in India You Should Consider in 2020
#1: NIVEA Men Energy Lotion Broad Spectrum SPF 15 Sunscreen
#2: Banana Boat Ultra Sport Sunscreen Lotion
#3: Sun Bomb Unisex Clear Zinc Sunscreen
#4: Lotus Safe Sun 3-In-1 Matte Look Daily Sunblock
#5: Neutrogena Ultra Sheer Dry-Touch Sunblock
#1: NIVEA Men Energy Lotion Broad Spectrum SPF 15 Sunscreen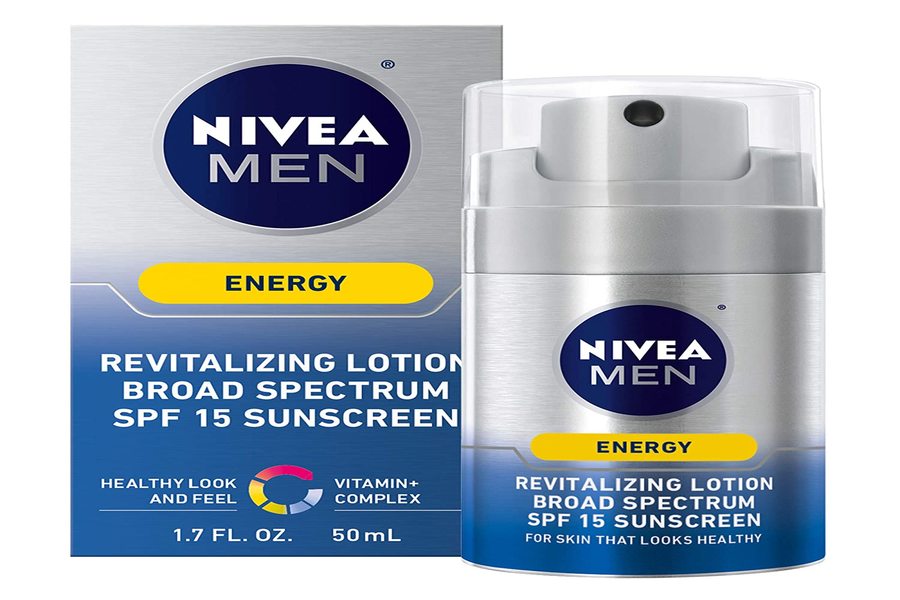 When you are finalizing the list of only the best products, then you need to take care of all the aspects like ingredients, result after usage, brand, price and customer satisfaction, etc. NIVEA Men's Energy Lotion Broad Spectrum SPF 15 sunscreen is capable of meeting all the criteria. So it tops the best sunscreen list.
Nivea sunscreen mainly contains three active ingredients avobenzone 3.0%, octylate 4.7%, and octocrylene 8.4%. These are chemical absorbers which means that they absorb the sun's UV-rays and protect your skin from absorbing UV-rays directly.
Nivea Sunscreen SPF 15 is more broad-spectrum, which means that your skin will start burning after 1.5 hours. During that period it will protect your skin from both types of rays.
Nivea Sunscreen contains also important inactive ingredients like Water, Glycerin, C12-15 Alkyl Benzoate, Alcohol Denat., Isopropyl Palmitate, Tapioca Starch, Cetyl Alcohol, Glyceryl Stearate Citrate, Panthenol and Caffeine, etc.
In addition to protecting your skin from UV-rays and sunburn, the Nivea sunscreen replenishes the coenzyme Q10 which maintains the vitality and elasticity of the skin.
#2: Banana Boat Ultra Sport Sunscreen Lotion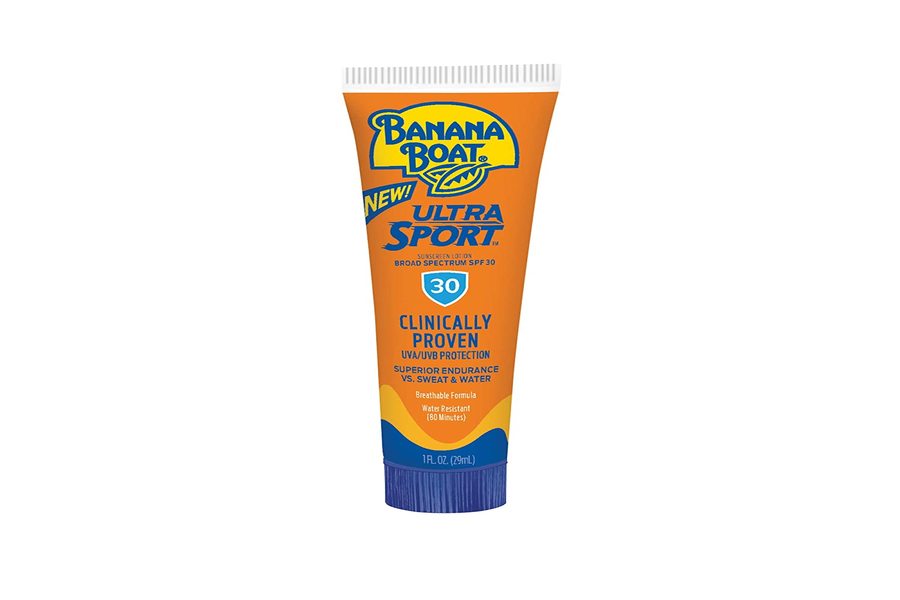 Ultra Sport Sunscreen Lotion has been manufactured by Banana Boat. Ultra Sport Sunscreen has active Ingredients  Avobenzone 1.0%, Homosalate 6.0%, Octocrylene 0.8%, Oxybenzone 2.0%.
These chemicals are used in this product to protect your skin from UV-rays and sunburn. Since this sunscreen is broad-spectrum and SPF of 30, you should not worry about both UVB and UVA rays. If you are planning to go out for more than 2 hours then apply this sunscreen again after 2hrs.
This sunscreen is non-greasy, you will not feel wet after using it. Banana boat sunscreen allows you to go anywhere in the sun, pool water, seawater, wind, sweat, sand, and extreme heat. But don't forget to reapply after 80 minutes of sweating or swimming.
It also contains other inactive ingredients Like glycerin etc that retain your skin's moisture and help to keep the skin healthy.
#3: Sun Bomb Unisex Clear Zinc Sunscreen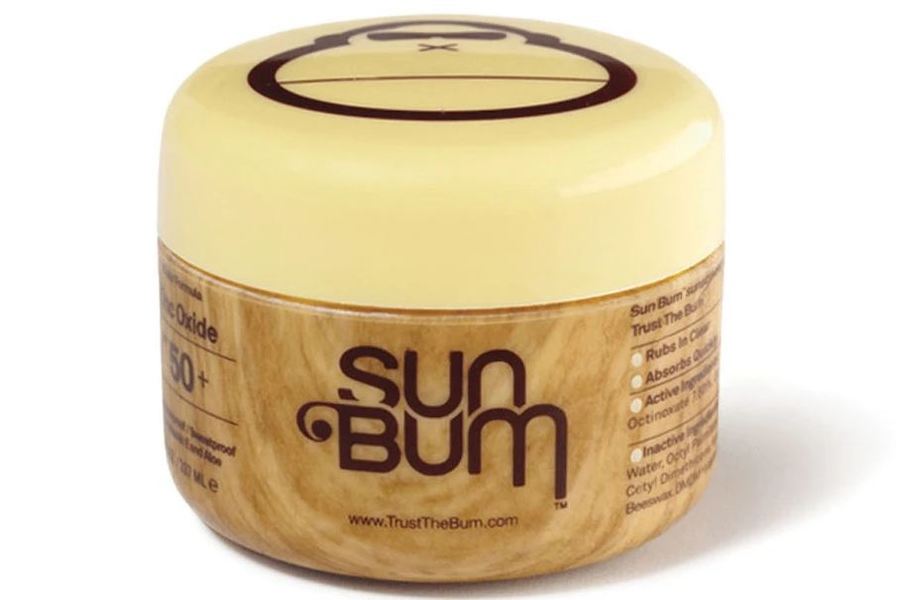 The active ingredients in Sun Bomb Unisex Clear Zinc Sunscreen are octinoxate 7.50%, octylate 5.00%, octocrylene 6.00% and zinc oxide 7.00%. Zinc oxide in this product acts as a physical barrier between your skin and UV rays. 
It is an oil-free, water-resistant and reef-friendly clear zinc SPF 50 sunscreen that works well on all skin types. It does not contain harmful elements such as gluten, cruelty, and parabens.
Reapply after every 2 hours. You should apply again after 80 minutes of sweating or swimming for the best result. Sun bomb sunscreen is rich in vitamin E, it helps in giving a glow to your skin and also keeps it healthy.
#4: Lotus Safe Sun 3-In-1 Matte Look Daily Sunblock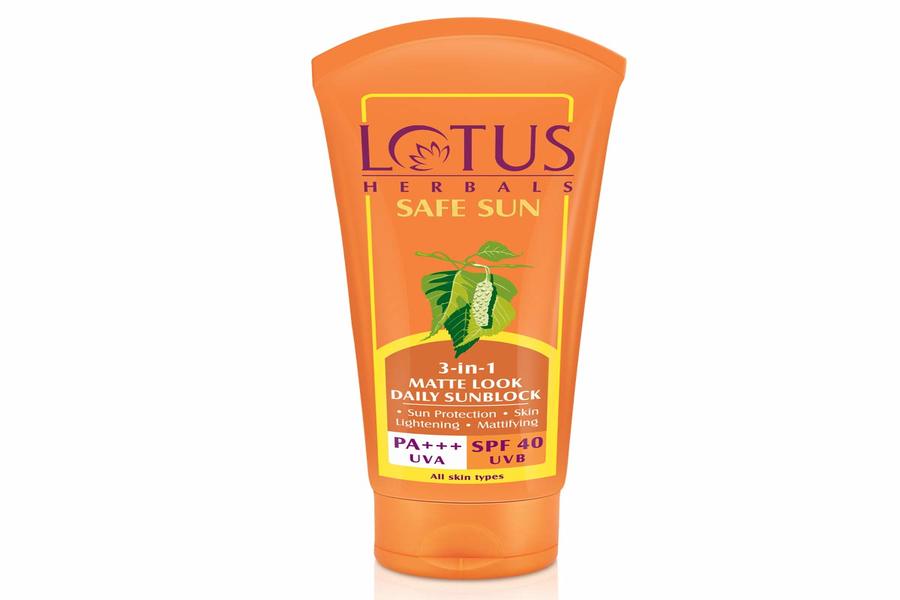 Safe Sun 3-1 Matte Look is produced by Lotus. It is good for all skin types. With a broad spectrum, the SPF-40 protects you from UV-rays and sunburn. The safe sun 3-1 matte look has soothing and anti-inflammatory properties. It works on your skin in a very gentle way. Using this sunscreen on the skin does not shine. The product is nongreasy.
In addition to its main function, this sunscreen protects your skin from tanning and pigmentation. Using it regularly will rejuvenate your skin and protect it from premature aging. Safe Sun 3-1 Matte Look sunscreen also prevents some pores from growing.
#5: Neutrogena Ultra Sheer Dry-Touch Sunblock.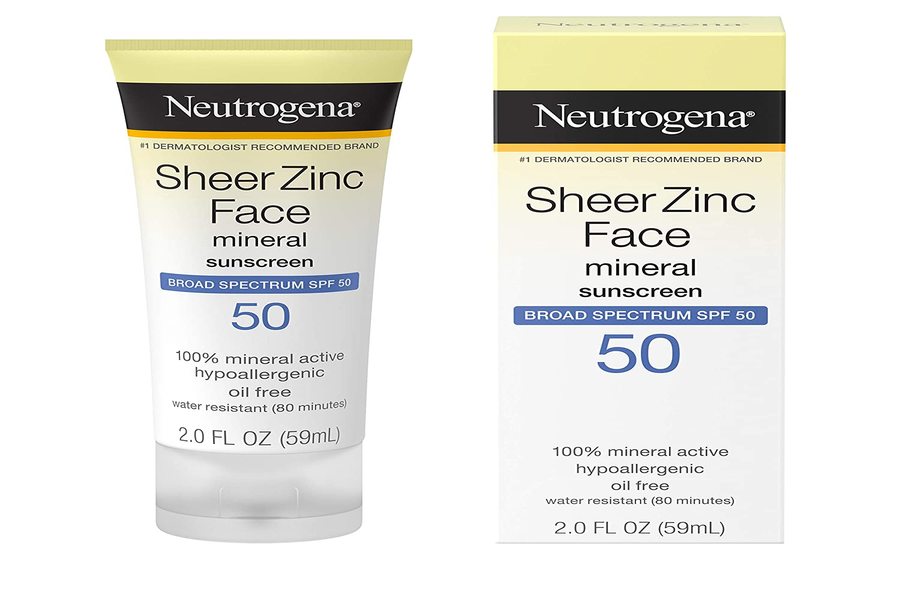 And the last of my top list is Neutrogena Ultra Sheer Dry-Touch Sunblock. Neutrogena Ultra Sheer Dry-Touch Sunblock is empowered with Helioplex technology, the latest successful innovation in UV protection. Broad Spectrum SPF 50 Protects You Against UVA and UVB Rays.
The most positive thing with this product is that it is waterproof and sweatproof. This means that you can play and swim as much as you want in the sunlight. The UV-rays not going to harm you. But it is advised to reapply every 3 hours.
You do not feel heavy by using this sunscreen on your skin but it feels you soft and freshness.
Also read about,
 Buyer Guide
This is a universal truth. The same sunscreen cannot give the same results on the skin of two people, because each person's skin is different in nature. Do not take the same sunscreen product your friends use next time. That sunscreen may work well for your friend but does not necessarily work for you as well. You should know some important points related to sunscreen that will help you buy one of the best sunscreen in India.
What is the SPF of Sunscreen?
The first and foremost point of sunscreen is SPF. Understand in this way, your skin normally develops sunburn in 10 minutes. But if you apply SPF-15 sunscreen, sunburn will develop in your skin this time after 150 minutes. This clearly means that SPF is a scientific measure that shows how much you can reduce the risk of skin damage by using sunscreen.
The sunscreen product must include the SPF number on its label. Dermatologists recommend a person with normal skin use sunscreen with an SPF of 15-50.
Another important thing is to know your skin type.There are mainly five types of skin in humans. They are normal skin, dry skin, oily skin, combination skin, and sensitive skin.
| | |
| --- | --- |
| Skin Complexion  | Recommended SPF |
| Very Fair | 30-50+ |
| Fair | 30-50+ |
| Light | 15-30+ |
| Medium | 6-15+ |
Types of Skin
Normal Skin

Dry Skin

Oily Skin

Combination Skin

Sensitive Skin
Your skin is considered normal skin when it is in equilibrium and is neither too oily nor too dry. Your skin has fine pores and good blood circulation. Your skin looks velvety, soft and smooth.
Dry skin is a condition in which the required amount of sebum is not produced. This causes lipid deficiency. It is a lipid in the skin that helps in moisturizing the skin and keeping the skin healthy. Dry skin usually has red spots. It looks dull and rough. You can see visible lines on dry skin. Dry skin is flaky and itchy in some cases. Vitamin-E enriched sunscreen is best for dry skin. 

just opposite to dry skin, oily skin produces sebum in the higher quantity. You can see visible pores on the dry skin as they are large enough. It looks Dull or shiny. Dry skin has Blackheads, pimples, or other blemishes. You should search for sunscreen that does not contain oily ingredients.

As the name itself suggests, some part of your body is oily and in other parts, the skin is dry or normal. Combination skin glows in most cases. It has pores but it looks larger than normal. 

Sensitive skin may exhibit dry skin, oily skin or combination skin characteristics. This type of skin often turns red. Sensitive skin begins to itch after drying. After exposure to cosmetics, skincare, and detergents, etc., your sensitive skin reacts quickly. It is recommended to use sunscreen with Physical blockers such as zinc oxide and titanium dioxide.
What is Ultra-Violet Rays?
There are two types of sun's UV-rays. UVB rays cause skin cancer and sunburn as it penetrates deeply. UVA rays have less energy than UVB rays. These rays are mainly associated with long-term skin damage such as wrinkles.
Most sunscreen products contain many important active ingredients to protect against harmful ultraviolet rays – both UVA and UVB. These components can be divided into two main categories: physical blockers and chemical absorbers.
what should be ingredients of best sunscreens?
Titanium dioxide and zinc oxide are used for common physical blockers. These blockers act as physical inhibitors between the skin and UV rays.
Some popularly used chemical absorbents are oxybenzone, avobenzone, homosalate, and octinoxate. These chemicals absorbents absorb UV rays and protect our skin from absorbing it.
Apart from this, you can also see some other inactive ingredients such as antioxidants, vitamins, preservatives, fragrances, and emollients in sunscreen. Other ingredients present in this sunscreen help your skin maintain overall health.