Best Perfume for men in India | 5 Top Long lasting Perfumes 2020
Humans has been using fragrance since the early years to mask the bad smell emanating from their body. They have been using perfume made of natural and man made materials on their clothes or their bodies. When someone criticizes your body odor, there can be no greater insult than this. But there is no better compliment than being told that you smell good. These are the reasons that inspired me to write this post for you. This post will specifically talk about perfumes and the best perfume for men in India.
Liquid perfume is a combination of water, alcohol, and molecules that evaporate at room temperature. What you smell are floating molecules that have scent. There is a special type of cell (sensory cell) in your nose that identifies floating aromatic molecules and sends electrical messages to the brain only when you are really able to enjoy the scent.
Perfumes come in different strengths and different aroma. It is the strength of perfume that determines how long your body will smell. And, it is the aroma of the perfume that decides whether you will find special attraction among friends or not. Choosing the best perfume for you is like walking on a narrow wall.I have prepared a list of the best perfume for men in India to ease your stress, which you will definitely like.
Here is the list of 5 best perfume for men in India
#1: Coromandel Chanel Parfume for Men
#2: Ombré Leather Tom Ford
#3: Fève Délicieuse Christian Dior
#4: Bois Mystérieux Guerlain
#5: Encens Mythique Guerlain

#1: Coromandel Chanel Parfum for Men

 Last year 2019, The house Channel brought super cool perfume among perfume lovers and became the most favorite perfume. I'm talking about Coromandel channel perfume. The Coromandel perfume is deep and intense giving you a sense of the perfume's oriental-woody character. It is available in a 15 ml bottle. Coromandel perfume is a long lasting fragrance, its smell lasts for 8 hours. You will surely adore it after its amazing scent.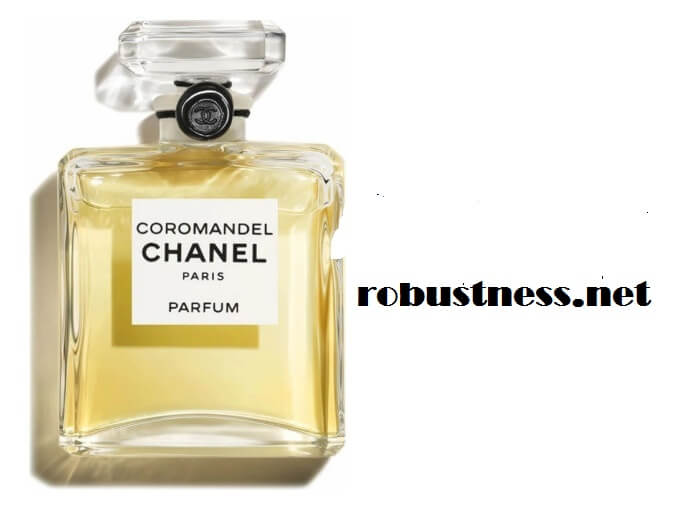 Coromandel Chanel Parfum for Men and Women (Unisex)

Top Note
Middle/ Heart Note
Base Note

Citruses

Rose

Olibanum


Neroli

Jasmine

Labdanum

Bitter Orange

Orris Root

Benzoin

Patchouli

Price-***
#2: Ombré Leather Tom Ford

Ombre Leather was prepared by Tom Ford, All classes, including men and women, can use it.  Its smell is moderate, neither heavy nor light. Ombré Leather Tom Ford is pure leather scent, if you wonder how does a leather scent smell then it is for you. There is a good balance of the mixture of floral, spice and fruits, due to which the aroma of jasmine is enjoyed and feels sweet. By the way, there is a super leather fragrance all around you.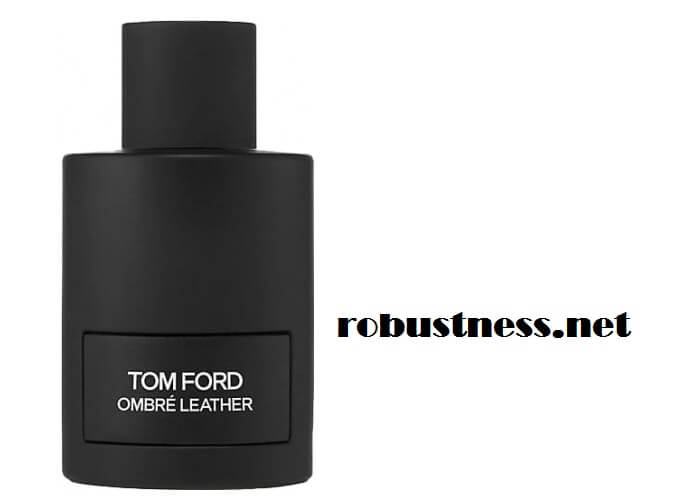 Ombre Leather Perfume

Top Note
Middle/ Heart Note
Base Note

Cardamom

Leather

Patchouli

Jasmine Sambac

Amber

Moss

Price-***
#3: Fève Délicieuse Christian Dior

Féve Délicieuse is prepared by Christian Dior for both men and women. This oriental perfume is a good combination of Mint, Lavender, Cherry, Freesia, Tonka Bean and Madagascar Vanilla etc. Its smell may confuse you whether it is for eating or for wearing. It smells like vanilla cake with almonds and caramel. Its aroma is heavy and lasts for 5-6 hours.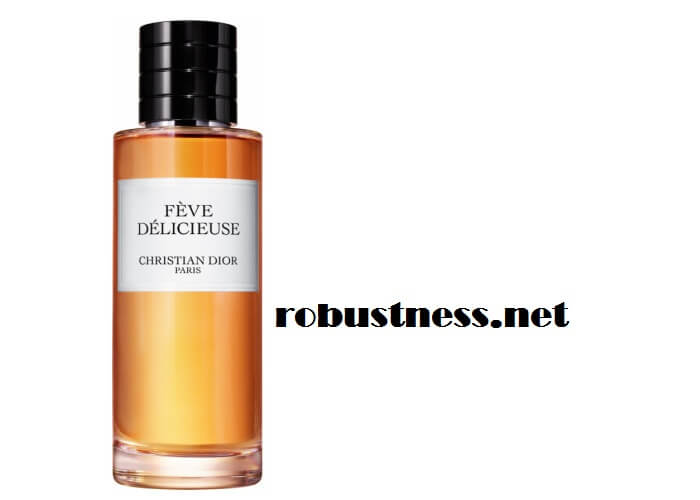 Féve Délicieuse

Top Note
Middle/ Heart Note
Base Note

Calabrian Bergamot

Cherry

Benzoin

Lavender

Jasmine

Caramel

Mint

Freesia

Cedar

Dark Chocolate

Price-***
#4: Bois Mystérieux
Bois Mystérieux is manufactured by Guerlain recently.It is well formulated with some special ingredients like Neroli, laurel, atlas cedar, leather and myrrh etc. Bois Mysterieux perfume smells strong and its smell lasts for 6-7 hours.You will be mesmerized by the scent of this perfume until 15-20 minutes after spraying it. This is great for making an impression in the short term.You cannot remove its fragrance after wearing it so easily. Until it evaporates.If you want a unique scent so that people start gossiping. I would recommend you to get it.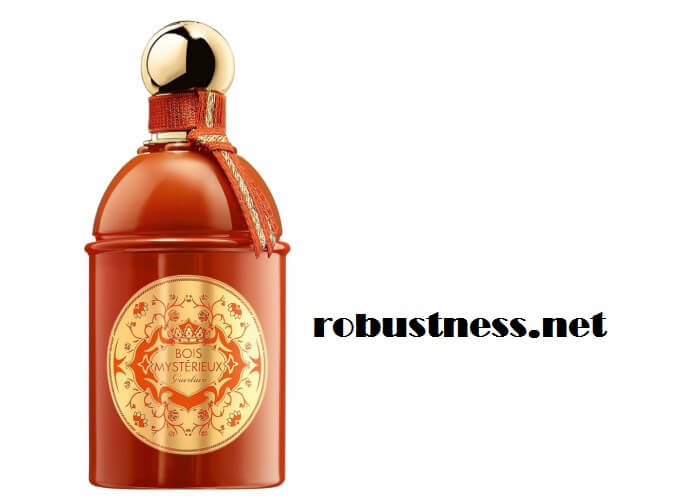 Bois Mystérieux

Top Note
Middle/ Heart Note
Base Note

Neroli

Atlas Cedar

Leather

Laurels

Jasmine

Myrhh

Patchouli

Price-***
#5: Encens Mythique 
Fortunately another product from Guerlain has been able to make its way to the top list of best perfumes. And, I have no reason to disqualify Encens Mythique in the top list.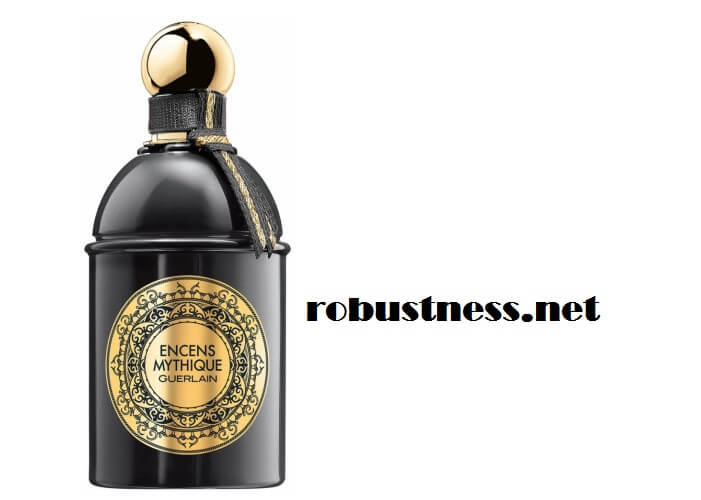 Encens Mythique

Top Note
Middle/ Heart Note
Base Note

Rose

pink pepper

Woodsy

Aldehydes

vetiver

Ambergris

Saffro

Patchouli

Olibanum

Price-***
Perfume Type
Perfume comes in different strengths, this means that how long the perfume will last will depend on its strength.The most important part of the perfume is its oil or fragrance concentration. Perfume oil is extracted by pressing or steaming a fruit or plant or flower. The concentration of fragrance refers to the strength of the perfume. On the basis of strength, we classify perfumes into five groups. They are parfum, eau de parfum, eau de toilette, eau de cologne, and eau fraiche.
Fragrance Strength (Perfume Intensity)
Parfum  (Perfume) (last 6-8 hrs)

Eau de Parfum (EDP) (last 4-5 hrs)

Eau de Toilette (EDT)( last 2-3 hrs)

Eau de Cologne (EDC) (last upto 2 hrs)

Eau Fraiche (EF) (last 1-2 hrs)
Parfum(Perfume)
Parfum is a pure form of perfume that has the highest fragrance concentration. Parfum has fragrance of up to 40% and most perfumes have a concentration between 20–30%. The Parfum lasts for 6 to 8 hours, it is the longest lasting scent of all. Parfum comes at the highest price due to the highest concentration of fragrance than all other types of fragrance. People with sensitive skin are less likely to dry out the skin after using parfum because it contains very little alcohol
Eau de Parfum (EDP)
Eau de Parfum has the highest concentration of fragrance after Parfum. It has an aromatic content anywhere between 15-20%. EDP ​​maintains its fragrance for 5 hours. EDP is cheaper than the Parfum because it has higher alcohol content than the Parfum.
You can use it with sensitive skin. EDP is better than other fragrance types except the parfum.
Eau de Toilette (EDT)
Another most well-known type of fragrance available worldwide is EDT which has an fragrance concentration anywhere from 5–15%. EDT scent usually lasts for two to three hours
Some consider the EDT suitable for daytime wear while some consider EDP as suitable for night wear.
Eau de Cologne (EDC)
The concentration of fragrance in EDC is lower than all types of scent mentioned so far. Because of lower fragrance concentration. Clogan is one of the diluted scent as it has concentrations of 2–5%. Cologne has been brought in the market for male use exclusively. But, for some days now some cologne perfume has been brought for the female as well. Since it has low concentrations which not only makes them a very light product but also cheaper. But its smell can last up to 2 hours.
Eau Fraiche (EF)
The last category of fragrance type is Eau Fraiche(EF) which is the cheapest. It is cheaper than all fragrances because EF has less oil concentration. EF barely contains essential oil between 1-3%. So its smell lasts for hardly 1-2 hours.
Fragrance Family
The most challenging step is to find the perfect fragrance but it is not as simple. If you do not know the different types of fragrance notes, then it becomes very difficult for you to choose a good scent.
It is very helpful for you to know the fragrance family before deciding to buy a good perfume that suits your personality, and to be able to make an impression in public.
The Fragrance family (Scent family) is mainly classified into four groups. All groups represent different characteristics. They are 
The floral fragrance is romantic, light and slightly sweet. It is the most commonly used and popular fragrance. Flowers like rose, violet, lily, orange blossom, jasmine and lavender etc, fall in the family of floral fragrances.
This fragrance is blended with spices like chillies,Myrrh, Anise cloves, cinnamon and vanilla etc.Its fragrance has a distinct depth, as oriental's scent is warm and sensual.The demand for oriental fragrance has increased considerably in recent times, you can say it one of the popular perfumes.
A perfume made from cedar, sandalwood, vativer, amber, sandalwood, patchouli and oakmoss etc. comes in the woody family. The scent of woody perfume is warm, enchanting and captivating
The fresh fragrance is known as citrus or green notes. Fresh fragrance is the most famous perfume in the world. It is often made from lemon, grapefruit, orange and bergamot etc. Woody perfumes have freshness, elation and a vibrant scent which makes them most demanded perfume in the world.
What are Perfume Notes?
Perfume notes are used as a important ingredients to make a fragrance.Perfume notes can be classified into three categories, top note, middle or heart note and base note 
What are Top notes?  (provide initial spark and have the most impact on wearer,  5-15 minutes)
The top notes evaporate very quickly, usually lasting only 5–15 minutes. The scent you smell first after spraying is the top notes. Most common top notes are lemon, orange, bergamot, lavinder, rose and basil etc.
What are Heart or Middle Notes? (contain the truest nature of perfume, last 20-60 minutes)
Heart notes are used as an ingredient in fragrance to maintain the top note smell and also add their own smell to give a pleasant feel. Most common types of top notes are cinnamon, pepper, pine, lemongrass, black pepper and cardamom.
What are the base Notes?
Base notes are foundation of any perfume and last up to 6 hours. They support the lighter note to smell. Some of most common base notes include vanilla, amber, musk, patchouli,sandalwood and cedarwood etc.